Spiritual Medium & Near-Death Experiencer 
Martha Cassandra St. Claire, M.A.
Greetings and thank you for visiting my website. I send my best to you during these most intense times in 2023 and beyond. For many years, I have served as a divine messenger. Through gifts of the spirit, I bring forth evidential information and healing comfort to those seeking profound connection, verification, and peace of mind. Because I am a near-death experiencer, with no fear of death, who has experienced the indescribable peace and majesty of Heaven, I seek to bring nurturing awareness to others for the eventual journey "home" and insight and comfort before that time comes.
Is life especially challenging for you this year of 2021, personally and globally?
Are you wondering what it's all about really and seeking the bigger picture?
Are you wanting to fulfill your soul's divine purpose?
Do you miss family, friends, or special pets who have passed over?
Are you longing to truly commune with your divine essence more deeply or loved ones in Heaven?
Are you questioning the reality of a heavenly after-life or even God's love for you here and now?
Are you looking for comfort, closure, and more peace regarding life and death?
Would you like clarity for the next phase of your life, right now?
___________________________________________________________________________
I am available for phone sessions and email readings, offering genuine connection with your loved ones in spirit, along with in-depth guidance and insight for your life.
(
To
book a session now
, please view my 
services page
 or 
connect with me here!)
.
_____________________________________________________________
My wondrous near-death experiences have filled me with a passionate, sacred desire to share the magnificent love and blessings that God has for each one of us. I offer down-to-earth services that can heal, transform, and  accelerate your life's journey.  I can assist you with current life issues and help to bring clarity and direction to any situations or decisions you may be facing, as well as bring healing to your past and nourishment to your soul.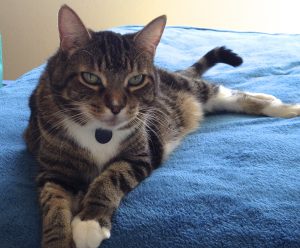 My life purpose is to bridge heaven and earth, bringing divine love, awakening, insight, and comfort regarding end of life, death, and dying issues, as well as, to assist in bringing healing and support to the dying and those in grief. I seek to connect loved ones "here and there"  in life-changing ways. I bring education, inspiration, and awareness to the global community and assist in lessening humanity's fear of death and sorrow when loved ones pass over.
_______________________________________________
I would love to come speak to your group about the wonders of near-death experience (as life becomes safe again), its purpose for earth now, and more!
______________________________________________________________________________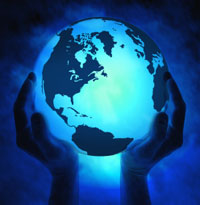 As we come together as a global community during this extremely challenging, yet transforming and powerful time on earth, may you be inspired and richly blessed.
May you know that you are never alone, that divine help is always available, that the angels adore you, and that great love, healing grace, and awakening are with you now.
I am delighted and honored to assist you on your special journey. I hold you in prayer and divine light. You are wrapped in the arms of infinite love and ONENESS. Know that your life has unlimited possibility!
With love,
Martha