Appointments with Martha Anne St. Claire, M.A.
PLEASE SCROLL DOWN TO BOOK YOUR APPOINTMENT TODAY!
I am available for recorded phone appointments offering skilled, practical guidance and insight that can truly empower, transform, and streamline your life. I can assist you with current life issues and help to bring clarity to any decisions you face, as well as, bringing healing to the past and nourishment to your soul.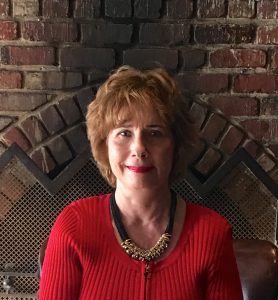 I specialize in major life transitions, including the death of loved ones and pets. I have a natural gift of mediumship and can often bring comfort and connection for you regarding loved ones who have passed over.
I am a spiritual counselor and conscious channel who works in-depth with emotional healing through divine love. I have been assisting others with their healing and transformation for over thirty-five years. (Scroll down for appointments). I was born with gifts that have been enhanced through my multiple near-death experiences, conscious personal growth, and mainstream education. Most of my work is done via the telephone. Phone sessions are every bit as powerful as in-person sessions, for in Spirit there is no time or distance. A truly gifted channel need not work in person to have successful results. It is "Spirit Within" who does the work.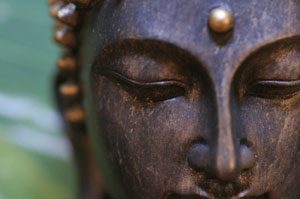 A session focuses on your present life in relation to earlier years and prior incarnations. I help you to understand and to release past and current situations as appropriate, gaining a sense of inner realization and outer direction for your unique life path, intentions, dreams, and purpose now.
It is my intent that you have more clarity and peace regarding any circumstance and that you may gain a sense of personal ability and empowerment to direct your life from a new, highly transformed, and freer perspective. During the session, you will have the opportunity to ask pertinent questions. Your session will include practical suggestions for initiating right action.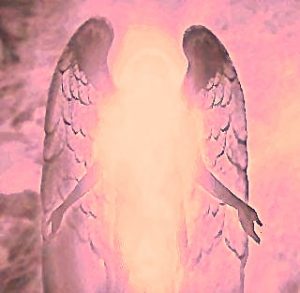 I use gifts of clairvoyance (seeing into the spiritual realm), clairaudience (hearing Spirit communication on inner levels), and my finely tuned intuition to communicate with your soul and High Self, as well as our angels, Spirit guides, teachers, and loved ones unseen. I receive information from Spirit through vibrations, energy, various forms, symbols, colors, and language. The light within your aura and chakra centers of the body are utilized, as well. I also tune-in through viewing photos of yourself and living and departed loved ones, including pets. In the beginning of our session, I simply become quiet, offer a prayer, and call in Divine Presence, divine beings, and our Spirit guides. I verbally channel what I hear, sense, and feel. Then we talk and I focus on your questions. I tap into divine consciousness and simply feel your energy as I work with you. I do not know your every thought and your personal space is always respected. I of course do not know everything about the future, but often receive divine guidance that is very helpful for your life now and in the days to come.
Our session is confidential, relaxed, loving, and compassionate. My approach is grounded in the here and now, with the knowing that we are spiritual beings of light, first and foremost, come to radiate and fulfill our soul purpose and to love each other "back" to the divine. Spirit exists outside of ordinary time and space so there are no barriers between us. A typical session relays a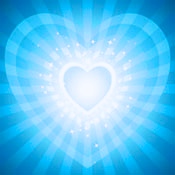 transference of energy that cleanses your chakra system and the energy body, which enhances your personal transformation process and awakening. While I intend to give you helpful information, it is truly the Sacred Divine Light given energetically from Spirit that makes the wonderful healing difference. This energy is often felt by those sensitive to such energies.
During this highly transformative time on Earth, I am ever grateful to have the blessed opportunity to work with those who feel so led. Thank you. May your life heal and blossom! May all of your dreams come true!  
Preparing for Your Session 
For PHONE appointments, writing down your questions ahead of time, to have ready for our session is highly recommended. Also, e-mailing me photos, especially recent photos of yourself, is highly recommended and useful, if possible, but not imperative. Send photos to: martha@marthastclaire.com. Take a few minutes to center yourself and to be open-hearted before our appointment and to create a quiet, private space for yourself during our sacred time together. I look forward to working with you!
For E-MAIL appointments, e-mail me your clearly written questions and related photos, including a recent one of yourself, ahead of time, after you have sent payment, via PayPal. (Scroll down). Please send your questions and photos to: martha@marthastclaire.com. At the pre-arranged date, I enter into quiet prayer, I address your situation and questions, and e-mail my answers back to you. Keep in mind that the session is thirty minutes and while of value and very useful, it is not designed to cover every area of your life. I look forward to working with you!
What do you need and want most for your life now?
Sessions make a lovely gift for yourself or another!
Call or email me at: martha@marthastclaire.com to schedule your appointment.
Pay via Paypal with your debit or credit card, after we schedule your appointment, to confirm and hold your space.
Appointment Pricing
Half-Hour Email Session (questions via email): $75.00.
(If NOT in USA > Scroll to donation button; enter $78.00).
Half-Hour Phone Session (recorded): $75.00.
(If NOT in USA > Scroll to donation button; enter $78.00).
One-Hour Phone Session (recorded): $135.00.
(If NOT in USA > Scroll to donation button; enter $138.00).
Donations: Use this button to order sessions, if you are NOT in the USA, or for donations from anywhere. (Thank you for your kind donations- whether offered for the inspiration and comfort you may receive from my website, blog, YouTube video, extra time in sessions, or if the spirit simply moves you, are very much appreciated. Your loving generosity helps me to keep my life's work thriving and expanding for the benefit of others. May your kind gifts return to you many times over).
Speaking to Your Group
I would be happy to come speak to your group or organization about near-death experience and related topics, as my schedule allows. Please feel free to email or to call me for more information!