Will the Real So and So, Please Stand Up!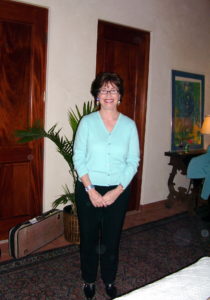 Regarding my name changes, I will clear any confusion for the previously puzzled and/or currently curious!
I was born Martha Anne Musgrave and was known as Martha Musgrave and then Marti by my first love. Through marriage and divorce, my last name was Neidig for a time. I have also personally chosen "sacred" names of Cassandra and St. Claire. My names have reflected significant passages and transitions in my life, a life that has felt like many lifetimes in one.
While my family has always called me Martha, I have been known as Cassandra Musgrave for some of my professional career and that is the name that has been often associated with my private practice, near-death experience work, the media, and so forth.
In recent years, I have chosen once again to use my birth name of Martha Anne, along with St. Claire, which are names that continue to resonate with my soul's path and are found in the media also.