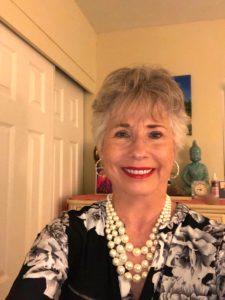 Martha St. Claire, M.A., (formerly, Martha A. Cassandra Musgrave), is a divine messenger, near-death experience educator, and counselor, as well as, an energetic healer and writer. In addition, she is a near-death experience speaker who has been globally active, since her third near-death experience, in 1974. Martha has been featured in the media – in film and TV documentaries, the news, radio, the internet, and print media.
___________________________________________
She offers individual sessions and group events that nourish and facilitate personal and planetary healing and transformation. Nation-wide, multi-cultural audiences, through various organizations, at bookstores, churches, centers, and expos,  have enjoyed Martha's down-to-earth, dynamic presentations.

________________________________________________________
Martha completed her B.A. in Human Resources from George Fox University in Newburg, Oregon, and her M.A. in Gerontology from San Francisco State University. She has been trained for ministry through the Unity School of Religious Studies in Lee's Summit, Missouri, has practiced as a Reiki healer, has received her hospice volunteer certification through Legacy Hospital, in Portland, Oregon, and has been licensed for assisted living administration in California. She is especially interested in healthy aging for seniors and end of life issues facing those in final transition
______________________________________________________________________________
Martha Anne aligns with divine love and wisdom through gifts of the spirit, prayer, and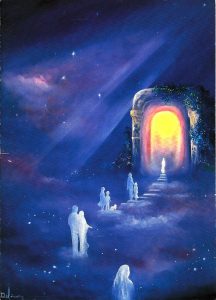 ritual, to assist in healing others in their everyday lives. Under the direction of the Divine Self,  blessed guides, and angels, she offers inspired, practical guidance for the here and now, and also focuses on end of life, death, the after-life, and multi-dimensional realities.
Her purpose is to awaken God's great love in one's life, bring connection between loved ones in Heaven and  Earth, and awaken soul memory and divine consciousness within. Martha seeks to vanquish the fear of death. She works in community to accelerate and co-create Heaven on Earth, bringing great healing to one's soul, humanity, and Earth. As healing transpires, our souls remember our oneness with God and infinite possibility through the mind, heart, and Being of the Divine.
______________________________________________________________

She has served on the International Association for Near-Death Studies (IANDS) Board of Directors (2001-2003), working as the Friends of IANDS (FOI) International Chapter Coordinator. Her NDE research was published in (IANDS), The Journal of Near-Death Studies (Volume 15, No. 3, Spring, 1997).
______________________________________________________________________________
Aspects of Martha Anne's career, and her personal near-death experiences have been featured on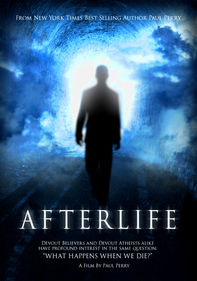 Afterlife- What Happens When We Die (Netflix), Portland's AM Northwest, Portland's News Channel 8, Oregon's News Channel 12, Hard Copy, Ancient Prophecies III (NBC), The Discovery Channel, The Learning Channel, Life After Death (Vision TV, Canada), and on Austin's KVET radio. Written articles and reference sources for Martha Anne's work include: Sioux Falls Argus Leader, Cats Magazine, Cosmopolitan Magazine, Esquire, Light of the Dawn Newsletter (Japan), The Uniguidance Newsletter (FOUG), Lessons from the Light by Dr. Kenneth Ring & Evelyn Elsaesser Valarino, The Paranormal Sourcebook by Charles E. Sellier & Joseph Meier, What It Feels Like by A.J. Jacobs, and (Aka Cassandra Musgrave), The Handbook of Near-Death Experiences: Thirty Years of Investigation by Janice Holden, Bruce Greyson, and Debbie James, and The Excellence Reporter An excellent resource for near-death experience stories features Martha's NDE on near-death.com and media info in depth.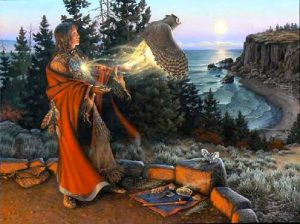 ________________________________________________
She has in-depth experience in shamanic ritual and practice, Tibetan Buddhist and Christian traditions, and with the genuine healing gifts of several Brazilian and Filipino Catholic psychic surgeons. She has enjoyed traveling to over twenty-four countries with India and Israel among her favorites. Martha looks forward to more  adventures, Bali!